AP Feed Storage Tanks
AP Feed Storage Tanks
AP is a division of The GSI Group, Inc. the world's largest manufacturer of corrugated, galvanized steel storage silos (from the smallest
feed tanks to massive 100 feet/31 meters tall, 15000+ ton capacity commercial giants).
This gives AP the ability to accommodate virtually any storage requirements you might have. Plus, we can provide all the equipment and
accessories necessary to load, unload and condition your feed. Just talk to us about your requirements.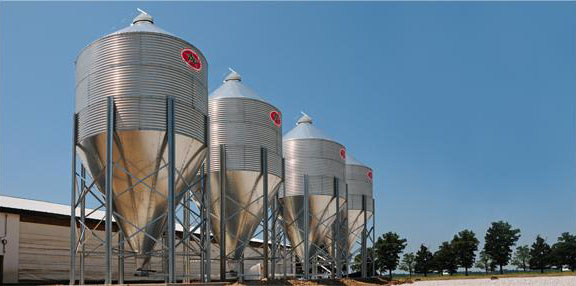 ---
BULK FEED TANK SIZES
| Diameter | Number | Hopper | Fill Height | Fill Height | *Max Capacity | *Max Capacity | *Max Capacity | *Max Capacity |
| --- | --- | --- | --- | --- | --- | --- | --- | --- |
| (Meters) | of Rings | Angle | (Meters) | (Meters) | (Cu. Ft.) | (Cu. Ft.) | (M. Tons) | (M. Tons) |
| | | | 30° Roof | 40° Roof | 30° Roof | 40° Roof | 30° Roof | 40° Roof |
| 1.83 | 1 | 60° | 3.28 | 3.43 | 138 | 147.6 | 2.5 | 2.67 |
| 1.83 | 2 | 60° | 4.09 | 4.25 | 212.6 | 222.21 | 3.86 | 4.03 |
| 1.83 | 3 | 60° | 4.9 | 5.06 | 287.2 | 296.82 | 5.21 | 5.38 |
| 1.83 | 4 | 60° | 5.72 | 5.87 | 361.8 | 371.43 | 6.56 | 6.74 |
| 2.13 | 1 | 67° | 4.16 | 4.35 | 230.1 | 244.96 | 4.17 | 4.44 |
| 2.13 | 2 | 67° | 4.97 | 5.16 | 331.6 | 346.51 | 6.02 | 6.29 |
| 2.13 | 3 | 67° | 5.78 | 5.97 | 433.2 | 448.06 | 7.86 | 8.13 |
| 2.13 | 4 | 67° | 6.6 | 6.78 | 534.7 | 549.61 | 9.7 | 9.97 |
| 2.13 | 5 | 67° | 7.41 | 7.6 | 636.3 | 651.16 | 11.54 | 11.82 |
| 2.13 | 6 | 67° | 8.22 | 8.41 | 737.8 | 752.71 | 13.39 | 13.66 |
| 2.74 | 1 | 60° | 4.33 | 4.59 | 383.9 | 413.81 | 6.96 | 7.51 |
| 2.74 | 2 | 60° | 5.15 | 5.41 | 551.8 | 581.68 | 10.01 | 10.56 |
| 2.74 | 3 | 60° | 5.96 | 6.24 | 719.6 | 749.55 | 13.06 | 13.6 |
| 2.74 | 4 | 60° | 6.77 | 7.04 | 887.5 | 917.42 | 16.1 | 16.65 |
| 2.74 | 5 | 60° | 7.59 | 7.85 | 1055.3 | 1085.28 | 19.15 | 19.7 |
| 2.74 | 6 | 60° | 8.4 | 8.66 | 1223.2 | 1253.15 | 22.19 | 22.75 |
| 3.66 | 2 | 60° | 6.29 | 6.67 | 1109.7 | 1177.87 | 20.15 | 21.38 |
| 3.66 | 3 | 60° | 7.1 | 7.49 | 1407.7 | 1476.3 | 25.57 | 26.8 |
| 3.66 | 4 | 60° | 7.91 | 8.3 | 1706.1 | 1774.73 | 30.99 | 32.22 |
| 3.66 | 5 | 60° | 8.73 | 9.11 | 2004.5 | 2073.17 | 36.42 | 37.64 |
| 3.66 | 6 | 60° | 9.54 | 9.93 | 2302.9 | 2371.6 | 41.84 | 43.05 |
| 4.57 | 2 | 60° | 7.37 | 7.87 | 1934.8 | 2064.39 | 35.12 | 37.48 |
| 4.57 | 3 | 60° | 8.18 | 8.68 | 2401.1 | 2530.69 | 43.59 | 45.94 |
| 4.57 | 4 | 60° | 8.99 | 9.5 | 2867.4 | 2996.99 | 52.06 | 54.41 |
| 4.57 | 5 | 60° | 9.8 | 10.31 | 333.7 | 3463.29 | 60.52 | 62.87 |
Downloads
---
Installation & User Manuals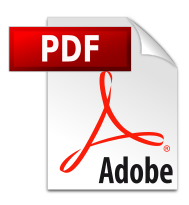 6′, 7′ & 9′ Bulk Feed Tanks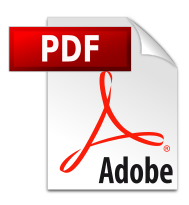 BFT Lid Assembly
Pig
---
Search