Air Master Fans
Air Master Fans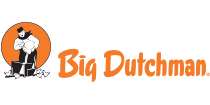 AIR MASTER – for optimum ventilation in your poultry house
Optimum environmental conditions are a pre-requisite for successful poultry farming. Fans are crucial elements of every good
air conditioning system. With the Big Dutchman AIR MASTER you can achieve high efficiency with low energy consumption. The
AIR MASTER is an effective and solid fan with a large diameter.
Component parts
1. Housing
The housing is made of galvanised sheet steel (zinc layer 350 g/m2) making the fan resistant to corrosion. The bottom of
the housing has an integrated water outlet.
2. Propeller
The propeller consists of six self-cleaning blades made of stainless steel. Their shape ensures highest air displacement at
low pressure, with only small power consumption.
3. Shutters
The shutters are kept open mechanically by centrifugal force. This means there is only very small resistance for the air
and an increased air displacement rate. When the fan is not in operation, the shutters are kept closed by a strong steel
spring. Neither draught nor wind can move the shutters = no heat loss, no air seeping into the house.
4. Central V-belt pulley
The V-belt pulley is made of aluminium and has been manufactured by diecasting. The maintenance-free longlasting lubrication
of the bearings guarantees trouble-free operation over many years.
5. Electric motors
Big Dutchman uses three-phase motors (230/400 V, 50 Hz, IP 54) as standard features. Motors for other current supplies or
for other speed controls (transformer) are available on request. The motor is situated at the top of the fan to prevent soiling
and to facilitate cleaning.
6. Cone
Fans with cones are mainly used in houses with increased back pressure. They are pressure-stable up to -80 Pa and therefore
ideally suited for tunnel ventilation particularly in cage houses.

Downloads
---
Brochures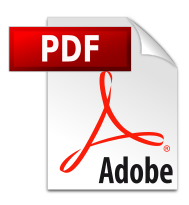 Wall Fans
Poultry
---
Search