Broiler
Broiler
FLUXX 330 & 360
– IDEAL FEED PANS WITH MANY ADVANTAGES
The innovative 360° flooding mechanism ensures a high feed level all the way around the pan to make the feed more accessible for
day-old chicks – without extra work for the grower.
As the birds grow, the entire feed line is raised, which causes the flooding mechanism to close thus decreasing the feed level
inside the pan. This reduces feed wastage to an absolute minimum.
Baffles at the outer cylinder of the pan addition ally prevent feed wastage as they keep the birds from pushing feed out of the pan.
There are different models of FLUXX available to provide the right feed pan for every producer:
With a diameter of 330 or 360 mm

FLUXX 330 with 5-arm or 14-arm grill

FLUXX 360 with 8-arm or 16-arm grill;

With deep pan or corrugated bottom

With or without shut-off.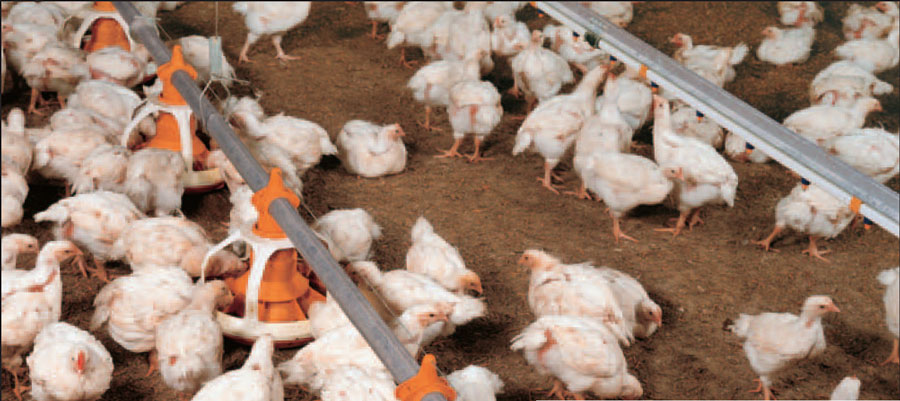 VISTA 360
THE NEW FEED PAN FOR SUCCESSFUL BROILER GROWING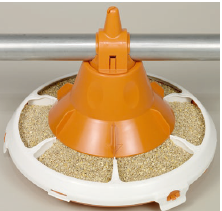 -Easy access to feed for broilers of every age

-Minimal feed wastage

-No breast bruises in the final grow-out period

-Simple, thorough cleaning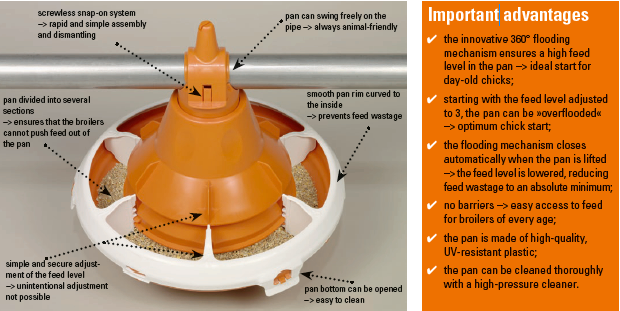 Poultry
---
Search