Colony Systems
Colony Systems
Colony 2+ is an automatic group-laying nest for optimum egg quality, hen welfare, and efficient management.
Special characteristics of this automatic nest are its central egg belt and the divided tilting nest floor. Before the nest is closed at
night, all eggs can roll off backwards onto the egg belt. This prevents eggs from remaining in the nest, locks out hens trying to sleep
in the nest and thus soiling it, or brooding inside. Moreover, the daily dust drops off the nest insert resulting in good nest hygiene.
Depending on the circumstances in the house, Colony 2+ is available as wall mounted or as a double nest with one or two tiers. The nest
is made of waterproof film-coated wooden panels, galvanized sheet metal profiles and stainless steel posts, making the Colony 2+ very
hygienic and extremely rugged.
Unique Features
---
Nest Construction
Nest with expel system in the shape of a tilting nest floor which is an important prerequisite for use in breeder management
Nest stays clean throughout the entire batch providing minor share of dirty eggs
Sophisticated nest construction allows efficient mite control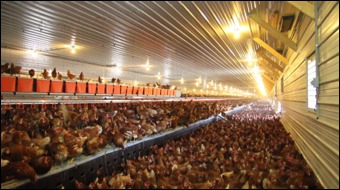 ---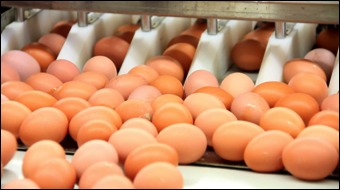 Safe Egg Handling
Short roll-off distances for the eggs providing good egg quality and minor percentage of cracked and checked eggs
Smooth rolling off of eggs onto the egg belt (Gentle egg handling)
---
Safe For Birds

Pecking on backsides is not an issue since the hens sit with a raised chest and look out of the nest during laying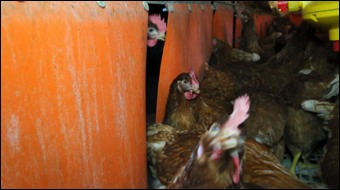 Poultry
---
Search