FunkiMat Feeder
FunkiMat Feeder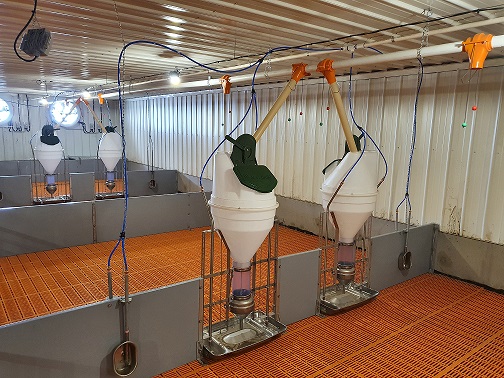 FUNKIMAT feeder is make of stainless materials to ensure durability. The FUNKIMAT feeder is designed in consideration of today's demands on housing
environment, making the feeder easy to clean as well as waterproof for sprinkling.
The FUNKIMAT is suitable for installation options in the pen partition. Placing the feeder independently in the pen also is an option, when adding
two posts. Please note that pen equipment towards feeders must be ended with posts fixed to the floor.
The feed containers are designed to ensure optimum utilization of the volume and allows filling from low height. The container is waterproof for
sprinkling and prepared for automatic filling from up to 3 feed circuits.
FunkiMat
Always fresh feed
Available for weaners or finishers
Perfect for both meal and pellet feed
Easy to operate, even for the small piglets
Water and feed separated
Large adjustable handle ensures good overview through the stall
Durable and reliable
High level of hygiene and feed intake
| | |
| --- | --- |
| Description | FunkiMat Single |
| Hooper Capacity | 100 l |
| Frame | 40 x 3, flat |
| Trough | Stainless / polymer |
| | |
| Capacity Per Trough | |
| Weaners 5-35 kg | 30-50 pigs |
| Finishers 30-120 kg | 30-40 pigs |
For more information, visit the Acofunki international website:
https://www.acofunki.com/products/dry-feeding/feeders-for-pigs/funkimat-feeder-for-pigs/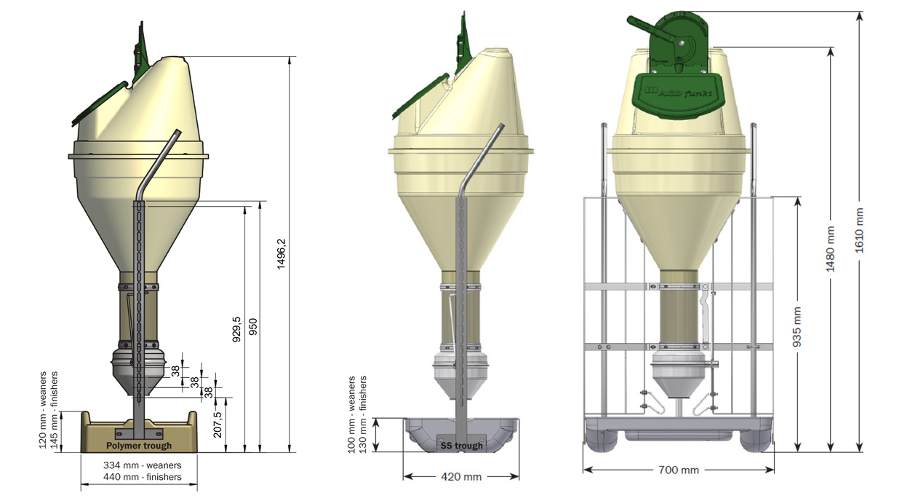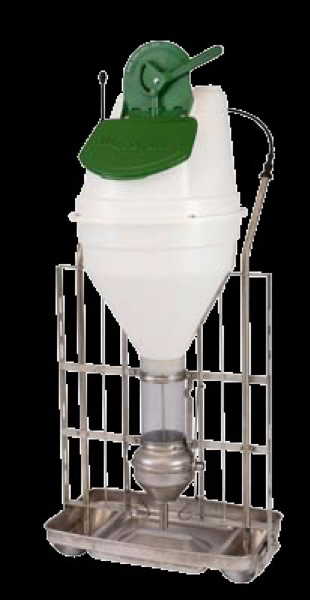 Pig
---
Search