BD Fans
BD Fans
Fiberglass Cone Fan line
Through the aerodynamic design of the new Fiberglass Cone Fan line, Big Dutchman can offer the market a fiberglass cone fan line, which sets a new ventilation standard focusing on the three most important fan parameters: air performance, fan efficiency and the air flow ratio.Tunnel or length ventilated livestock buildings and greenhouses demand through higher product performances also higher quantities of air. With durability and reliability as an asset, the Fiberglass Cone Fan line guarantees fresh air at low cost.
Features
Airfoil glassfiber‐reinforced impellers
All internal hardware is made of stainless steel and aluminum to ensure maximum corrosion protection
Maximum ambient temperature of 104°F
Belt tensioner mounted on the frame
Long lifetime bearings
Fan is belt driven (50″ and 54″)
Belt is adjustable and removable by 1 person
Direct drive versions available for 18″, 24″ and 36″
Materials resistant against aggressive climates
Heavy gauged rotomolded discharge cone, stackable for logistic advantages
Extremely rugged and corrosion resistant RTM fiberglass casing
All materials are smoothly finished on both sides and protected by UV coating
Corrosion resistant aluminum or PVC shutter
---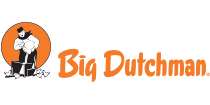 Exhaust Air Chimneys
For efficient exhaust air removal in pig and poultry production
Exhaust Air Chimneys – the best solution for every type of barn. Big Dutchman offers an extensive product line of exhaust
air chimneys and corresponding built-in fans for optimal exhaust air removal. Thanks to the flow-optimised chimneys, the air rate of
the fans is increased and the power consuption is reduced by up to 20%.
The Zeihl Abegg fans which are well-adapted to ur chimneys have an exceptionally high quality, are corrosion-free, winter-proof and have
low energy requirements. There are different types of fans available.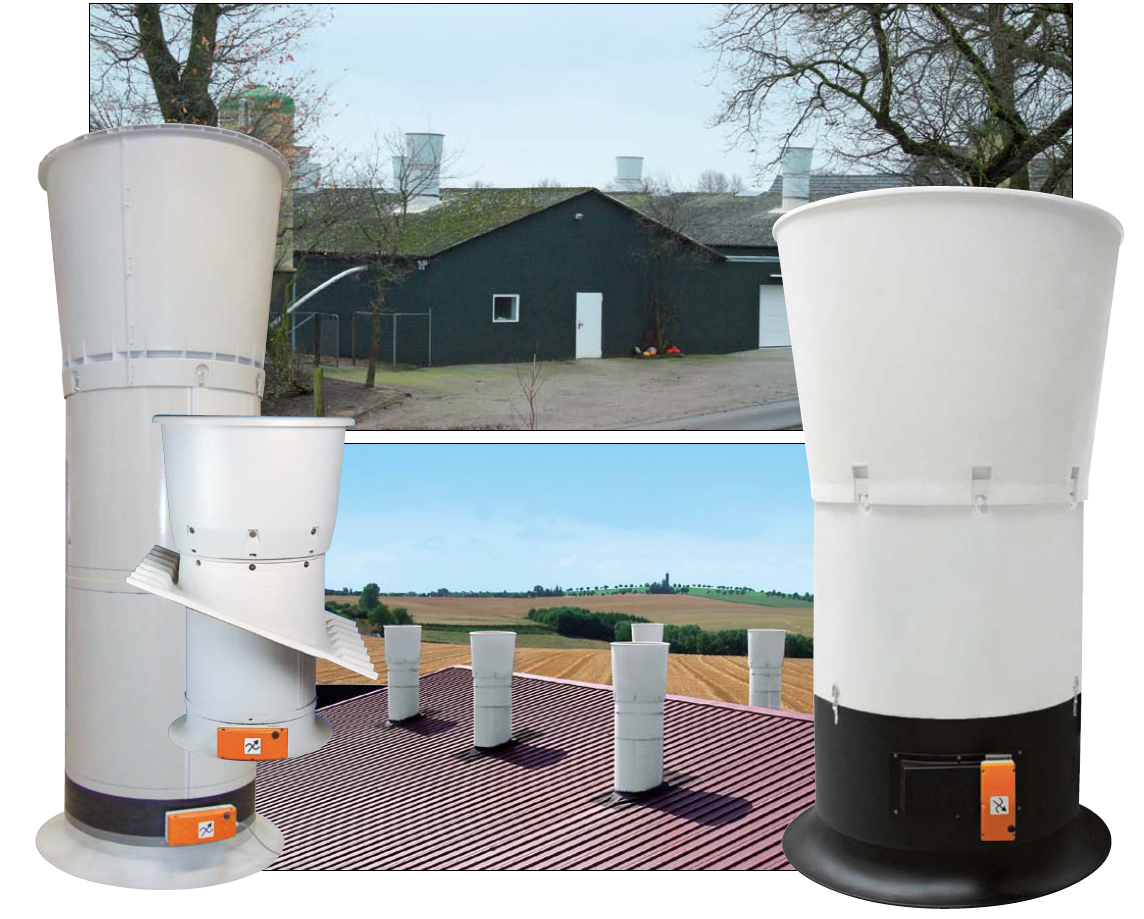 ---
Wall Fans

High air performance and low energy consumption
The wall fans offered by Big Dutchman are very versatile, due to the following characteristics:
High air performance
Low power consumption
Low maintenance costs
Corrosion resistance
Rigidity
As Big Dutchman can offer a wide range of different fan types, the requirements of any house can be met, and fans can be selected to fit the respective ventilation concept. For cross and side ventilation, axial fans are often the best choice. For longitudinal ventilation in long barns and for tunnel ventilation, AirMaster fans are recommended. Their air performance is larger, allowing them to draw air longitudinally and at a high speed through the house. CombiTunnel ventilation is best used in climate zones with large temperature fluctuations – summer/winter or day/night temperatures. If exhaust air is extracted via individual chimneys in the roof, AirMaster fans in the gable can be switched on for additional ventilation on hot summer days.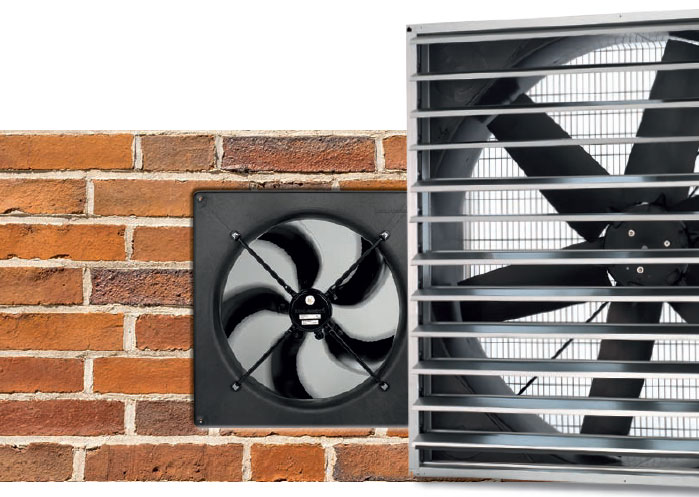 Pig
---
Search